When it comes to end-of-life care for a loved one, you want to ensure they receive the best possible care and support. That's why Jansen Hospice offers the best home hospice care in Westchester, NY. Our experienced team of professionals provides compassionate and personalized care to help patients and their families navigate this difficult time with dignity, respect, and support.
Jansen Hospice focuses on providing you and your loved ones with the support you need. Prioritizing you and your family's spiritual, medical, and emotional needs, our goal is to provide dignity and hope at the end of your life.
Jansen Hospice will provide you with: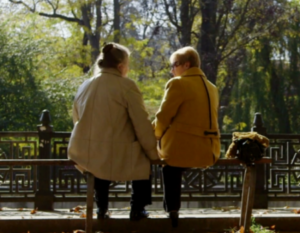 A personalized care plan for you and your medical, spiritual, and emotional needs.
A team of experienced professionals and volunteers to support you in your journey.
Support for family members with group therapy, activities, and grief guidance.
To give you a compassionate and comfortable end of life.
Jansen Hospice provides inpatient and at-home hospice and palliative care for those who need it.
Our hospice care focuses on support for the highest quality of life at home or in our facilities. We define hospice as a special way of caring that emphasizes comfort and dignity for people coping with terminal illnesses. The hospice philosophy accepts death as the final stage of life; it affirms life but does not try to hasten or postpone death or cure an underlying disease.
Our home hospice care provides:
24-hour on-call services and assistance, so we are always available for our patients and their families
Medications for symptom management and pain control
Therapies – physical, occupational, and speech therapies, as needed for symptom management
Certified home health aides who provide care and assistance with personal needs
Supporting the Westchester County Community
Jansen Hospice is one of the three agencies that make up the Lawrence Community Health Services (LCHS). We partner with local hospitals, counselors, and community organizations to give our Westchester County community the support and resources they need.
Jansen Hospice and Palliative Care provide services to patients and families throughout Westchester County and the northern Bronx. The main office is located in Scarsdale, NY.
Jansen Hospice's goal is to make this time of your life easy even when it's not. We hope to provide you with the support and resources you need in order to feel relaxed for the last bit of your life. If you don't believe us, take our previous client's word for it.
This place changed everything for my family. We struggled with caring for my mom at home for 5 years and when they arrived it was like angels singing… Our social worker – Jody and our RN Violeta – made my mom comfortable and cared not only for her, but for our family as if we were their own. They were kind, compassionate and knowledgeable. I HIGHLY recommend them!!! — Jody