Dignity and hope at home since 1984
Facing a serious or life-threatening illness requires both courage and support. Jansen Hospice and Palliative Care is here to help. We provide support services for those battling terminal illness at home, in a skilled nursing or assisted living facility, or in a local New York Presbyterian contracted hospital. For over thirty years, Jansen has provided compassionate care and unparalleled services to patients who wish to live in the comfortable surroundings of their own home, among family and friends, with peace and dignity.
Jansen's personalized approach to hospice care imparts peace of mind during a very difficult and vulnerable time. Helping family members is an essential part of our mission, and our exceptional staff and professionally trained volunteers are available when needed most. Meeting the unique needs of each of our patients is the focus of the Jansen interdisciplinary hospice team – doctor, nurse, social worker, home health aide, clergy, therapist, and volunteer – who work closely with the patient's own physician. Jansen Hospice and Palliative Care is a not-for-profit, 501(c)(3) organization, licensed and certified as an Article 40 Hospice Provider in New York State, and is accredited by The Joint Commission.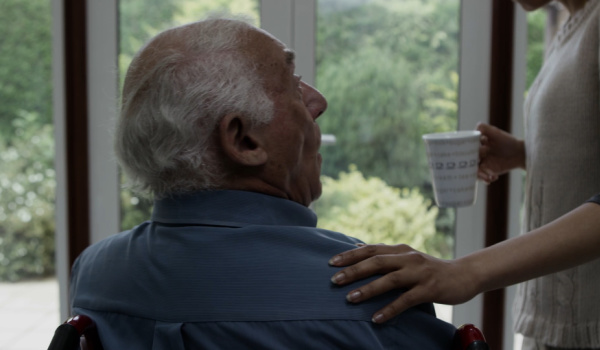 Our unique history
Jansen Memorial Hospice opened its doors on January 3, 1984, bringing the gift of dignity and hope to families in Westchester and Bronx counties. For over 35 years, the care provided by our nurses, social workers, doctors, aides, therapists and volunteers has truly been immeasurable.
Jansen's unique history began with the vision of one woman, Elizabeth "Bissie" Jansen, who cared for her husband, Allan, throughout his illness with throat cancer until his untimely death at age 53.
Jansen made an unbearable experience somewhat bearable. My wife of 52 years went into hospice at home on August 4 and died on August 29 from metastatic breast cancer. The moment we agreed with the doctors to end chemo and move to hospice, Jansen took over. Social Worker Deb Hanley organized everything. Nurse Marcia Roberts was available at all times and made sure that we had all the necessary medicines and equipment before we knew that we needed them. The aides who came to our home every day were all both kind and competent. I had never heard of Jansen before the staff at Lawrence Hospital introduced us. I do not know how to say thank you any better than writing this 5-star review.
— William