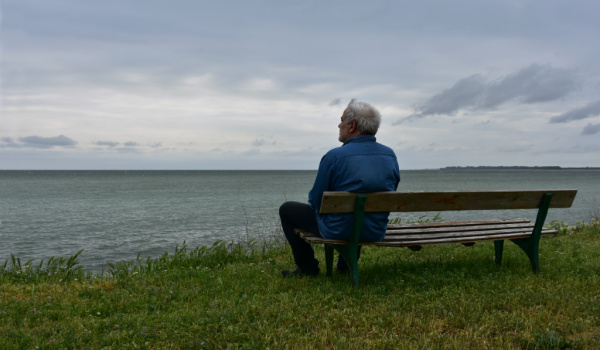 Grief is a natural and healthy response to loss, and affects us all at some point in our lives.
Each person reacts differently to grief, and it can be a very isolating experience. Jansen Hospice and Palliative Care is here to help you.
We have clinical social workers, specially trained counselors and volunteers who have experience dealing with all areas of bereavement. We offer individual counseling services as well as bereavement support groups.
Jansen Hospice and Palliative Care understand that everyone grieves differently. That is why we offer our families a variety of bereavement services for up to a period of 13 months following the death of their loved one.
Our bereavement services include:
Individual counseling sessions
Support groups
Phone calls
Condolence cards
Mailings after the first, third, sixth, ninth, and twelfth month
Closing letter after the twelfth month
Anniversary cards
Grief Support Schedules
We invite anyone who has lost a spouse or life partner to participate in our bereavement support group.
Bereavement programs specifically for children are provided through the Bereavement Center of Westchester.
Registration is required for groups. For further information or to register for a support group, please contact:
Laura Hanlon, LCSW
Bereavement and Volunteer Coordinator
(914) 787-6158
Jansen made an unbearable experience somewhat bearable. My wife of 52 years went into hospice at home on August 4 and died on August 29 from metastatic breast cancer. The moment we agreed with the doctors to end chemo and move to hospice, Jansen took over. Social Worker Deb Hanley organized everything. Nurse Marcia Roberts was available at all times and made sure that we had all the necessary medicines and equipment before we knew that we needed them. The aides who came to our home every day were all both kind and competent. I had never heard of Jansen before the staff at Lawrence Hospital introduced us. I do not know how to say thank you any better than writing this 5-star review.
— William