Jansen Hospice and Palliative Care provides hospice services in the Westchester County area to improve the quality of life for patients experiencing life-limiting illnesses. We also provide support for families going through this time.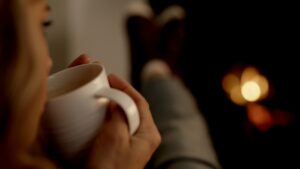 Hospice care is a unique way of caring for individuals with terminal illnesses; hospice care affirms life but does not try to hasten or postpone death. Hospice care does not cure an underlying disease but works to support the highest quality of life for whatever time is left for a given patient.
Hospice provides care for individuals looking to manage their symptoms, thereby reducing suffering and pain, managing emotional needs, and providing comfort to enhance the quality of life.
Hospice care supports patients who have a life-limiting illness and assists family members and their caregivers. Caring for a loved one in hospice can be an incredible honor but can also be very challenging.
To ease the burden, hospice offers support, education, respite care, and counseling to reduce stress and anxiety for caregivers and patients.
Some of the services from our Westchester County Hospice Care programs can include:
Skilled nursing care and visits from a registered nurse who formulates the hospice plan of care in communication with the patient's physician, including arrangement for medications, supplies, equipment, and additional services as needed
Certified home health aides who provide care and assistance with personal needs
24-hour on-call services and assistance, so we are always available for our patients and their families
A medical director who is responsible for overall medical care and planning, with an emphasis on symptom control and pain management
Certified social workers who assist with resource and care planning, in addition to providing emotional support
Spiritual counseling for all faith communities
And much more
Home hospice care services can be offered in your own Westchester county home, skilled nursing home, assisted living facility, or a local New-York Presbyterian contracted hospital. We offer emotional and spiritual support, as well as medical or physical support.
Our hospice program works hard to provide the best quality care possible with dedicated care teams. The Jansen Hospice and Palliative Care team works closely with the patient's primary care physician to meet the patient's medical, emotional, and spiritual needs.
Complementary Services We Offer Our Westchester Hospice Patients
We also offer complementary services in addition to general home hospice care services. This can include things such as:
Aromatherapy
Reiki
Art Therapy
Massage Therapy
Acoustic/Music Relaxation
Acupuncture
Pet Therapy
Reflexology
These services exemplify our mission to provide care that helps with pain management for the mind, body, and spirit. It's important to note we do not offer any curative treatments, as hospice care aims to help manage symptoms and restore quality of life and dignity.
Why Is Jansen Considered The Best Hospice Care In Westchester County?
For over thirty years, Jansen has provided compassionate care and unparalleled services to patients who wish to live in the comfortable surroundings of their own home, among family and friends, with peace and dignity.
Jansen Memorial Hospice opened its doors on January 3, 1984, bringing the gift of dignity and hope to families in Westchester County. For over 35 years, the care provided by our nurses, social workers, doctors, aides, therapists, and volunteers has genuinely been immeasurable.
This place and the workers are truly a blessing. I can never repay them for the help and support that they gave me with my mom.While no other company wanted to take my moms case they were the only ones willing to take it. They stood by me thru all the trails and tribulations and I could've never done that transition without them eternally grateful.