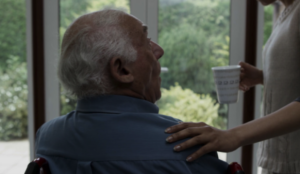 Caring for a loved one and coping with a terminal illness can be complicated to navigate. You can count on Jansen's hospice team to bring the utmost care to you and your loved one.
Home hospice services through Jansen can include:
24-hour on-call services and assistance, so we are always available for our patients and their families
A medical director who is responsible for overall medical care and planning, with an emphasis on symptom control and pain management
Skilled nursing care and visits from a registered nurse who formulates the hospice plan of care in communication with the patient's physician, including arrangement for medications, supplies, equipment, and additional services as needed
Certified home health aides who provide care and assistance with personal needs
Certified social workers who assist with resource and care planning, in addition to providing emotional support
Spiritual counseling for all faith communities
and more
We offer hospice services at your Westchester home, in a skilled nursing or assisted living facility, or in a local New-York Presbyterian contracted hospital.
Finding The Best In-Home Hospice Care In Westchester
Our hospice program emphasizes the mission and ideals of hospice care. Hospice care is a special way of caring that emphasizes comfort and dignity for people coping with terminal illnesses. The philosophy accepts death as a final stage of life; it affirms life but does not hasten or postpone one's death.
Hospice is focused on the support of patients, working to provide the highest quality of life for whatever time remains at a patient's "home." Whether it is a private residence, skilled nursing facility, or assisted living facility, Westchester hospice care works to help those with life-limiting illnesses live with peace and dignity.
The Jansen care team works to provide services for patients and their loved ones seeking home hospice care in Westchester, NY. End-of-life care doesn't have to be scary or intimidating to find. Jansen's personalized approach to hospice care allows peace of mind during a challenging and vulnerable time. Helping family members is an essential part of our mission, and our exceptional staff and professionally trained volunteers are available when needed most.
Meeting the needs of each patient is the focus of the Jansen Hospice care team – our doctors, nurses, social workers, home health aides, clergy, therapists, and volunteers work closely with the patient's own physician. Jansen Hospice and Palliative Care is a not-for-profit, 501(c)(3) organization, licensed and certified as an Article 40 Hospice Provider in New York State, and is accredited by The Joint Commission.
In-Home Hospice Care In Westchester: Caring For Patients In Their Final Days
For the patient and the patient's family, dealing with illness can be hard to understand or cope with. Not only are the physical parts of dealing with a terminal illness difficult, but spiritual and emotional health are too. That's why Jansen not only offers hospice services but bereavement services.
Each person reacts differently to grief, and it can be a very isolating experience.
We have clinical social workers, specially trained counselors, and volunteers who have experience dealing with all areas of bereavement. We offer individual counseling services as well as bereavement support groups.
Jansen Hospice and Palliative Care understands that everyone grieves differently. That is why we offer our families a variety of bereavement services for up to a period of 13 months following the death of their loved one.