Jansen Hospice & Palliative Care provides compassionate care in difficult times because we know how important it is. We are a beacon of hope and comfort for individuals and families in Westchester.
Jansen Hospice is a leading provider of end-of-life care. We offer unwavering support, skilled medical services, and emotional assistance to our patients. This ensures a dignified journey for those in our care.
Jansen Hospice provides exceptional care. We have become a trusted resource for families seeking peace, comfort, and specialized support during difficult times.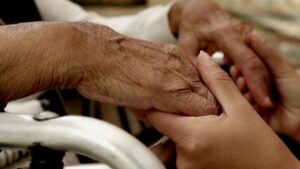 At Jansen Hospice, we have established a strong reputation for delivering compassionate care tailored to the unique needs of each patient. We provide inpatient and at-home hospice and palliative care for those who need it.
Our team of healthcare professionals is dedicated to providing comfort and support to those with life-limiting conditions. The team includes doctors, nurses, social workers, and volunteers that are highly experienced in this area.
We understand the physical, emotional, and spiritual challenges faced by patients and their loved ones. We will work tirelessly to ensure the highest quality of life during this delicate stage.
Supporting our Westchester Community
At Jansen Hospice & Palliative Care, we firmly believe in giving back to the community we serve. Jansen Hospice is one of the three agencies that make up the Lawrence Community Health Services (LCHS).
We partner with local hospitals, counselors, and community organizations to give our Westchester County community the support and resources they need. This includes educational programs, community outreach initiatives, and partnerships with local organizations. Through these, we raise awareness about hospice care options, advance healthcare professionals' knowledge, and ensuring those in the Westchester community have access to quality hospice and palliative care.