At-Home Hospice Care With Jansen Hospice in Westchester
The journey of finding end-of-life care for yourself or a loved one can be difficult. There's a solution in Westchester that allows individuals to spend their final days in the comfort of their home. At Jansen Hospice & Palliative Care, we offer exceptional at-home hospice in Westchester. We provide comfort, support, and dignity to patients and their families during this challenging time.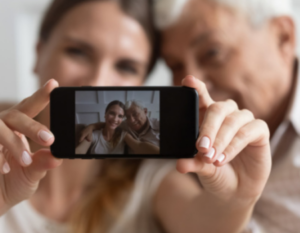 We understand the importance of creating a peaceful environment for patients in their final stages of life. We ensure individuals can remain in the comfort of their home while receiving the highest level of care from our team.
Our healthcare professionals are trained to deliver personalized care tailored to meet the unique needs of each patient. They do this through means of pain management, symptom control, emotional support, and spiritual care.
Facing a life-limiting illness can be emotionally overwhelming for both patients and their families. At Jansen Hospice & Palliative Care, we offer emotional and psychological support to ensure the well-being of everyone involved.
Our dedicated team consists of social workers, counselors, and volunteers. This team is available to provide compassionate guidance, grief counseling, and bereavement support throughout the hospice journey.
Your family can find solace by deciding to use Westchester at-home hospice care. Your loved ones are surrounded by their cherished memories and the support of their families and friends.
At Jansen Hospice & Palliative Care, we believe in a collaborative approach to care. We involve patients, their families, and our healthcare professionals. Our team works closely with the patient's primary care physician and specialists to create a personalized care plan. In this plan, they make sure to address their physical, emotional, and spiritual needs.