Finding expert care in the final stages of life can be a daunting and emotionally taxing effort. Knowing what facilities will take care of you or a family member in your last moments is important to keep one comfortable and safe during a terminal illness, home care, and more.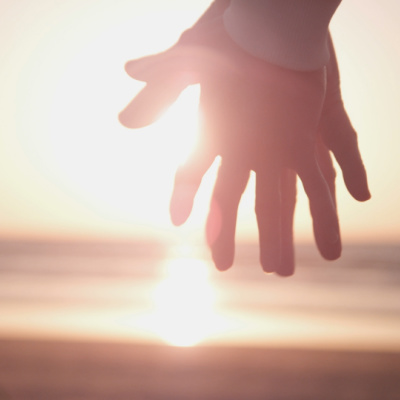 Facing a serious or life-threatening illness requires both courage and support. Jansen Hospice and Palliative Care are here to help. For over thirty years, Jansen has provided compassionate care and unparalleled services to patients who wish to live in the comfortable surroundings of their own home, among family and friends, with peace and dignity.
Meeting the unique needs of each of our patients is the focus of the Jansen interdisciplinary hospice team – doctor, nurse, social worker, home health aide, clergy, therapist, and volunteer – who work closely with the patient's own physician.
Jansen Hospice and Palliative Care is a not-for-profit, 501(c)(3) organization, licensed and certified as an Article 40 Hospice Provider in New York State, and is accredited by The Joint Commission.
Jansen Hospice and Palliative Care Provide For End of Life Care In New York
Everyone receiving hospice care has access to a customized, dedicated care team. Below is a list of key services and personnel that may become part of the care plan:
Hospice Medical Director certified in Hospice and Palliative Care who works with the patient's primary care doctor to manage Hospice-related symptoms.

Registered Nurses who are knowledgeable and experienced in coordinating Hospice care. The nurse will develop a customized plan of care based on the patient's diagnosis and needs. They coordinate care with the physicians, oversee Home Health Aides, and collaborate with the social worker and chaplain. Nursing visits may be 1-2 times a week, as needed, to provide guidance, teaching, symptom management instructions, and emotional support.

Certified Home Health Aides experienced in end-of-life care. Home Health Aides are supervised by Hospice nurses. They help provide physical care for patients who require assistance with daily activities. All Home Health Aide schedules are customized based on the needs of the patient, the family, and availability.

Social Workers to help manage stresses, ensure patient wishes are met, and provide emotional support to the patients and their families.

The Jansen Chaplain, which offers spiritual care and supports religious traditions for patients and their families.

Jansen Hospice and Palliative Care Volunteers are trained to visit and provide respite to patients and their families.

Physical Therapists, Occupational Therapists, and Nutritionists are available, as needed, to help maintain functioning and comfort levels.

On-Call Service where registered nurses are available 24 hours a day, 7 days a week to assist with questions, concerns, provide support and make home visits when needed.

Bereavement Services to counsel and follow the family for up to 13 months after the death of a loved one.

Complimentary Therapy is a special program unique to Jansen that offers massage therapy, music therapy, pet therapy, and other services to support compassionate care end of life goals.
Jansen Memorial Hospice opened its doors on January 3, 1984, bringing the gift of dignity and hope to families in Westchester and Bronx counties.
For over 35 years, the care provided by our nurses, social workers, doctors, aides, therapists, and volunteers has truly been immeasurable.
What End of Life Care Services In New York Are Available?
Jansen Hospice and Palliative Care offer a variety of different services to provide the best quality and personalized care. End of Life care services can differ, each having various benefits to expand your end-of-life options.
Care services can include, Hospice Care, Palliative Care, and Bereavement Services.
What Are the Differences In Service For End Of Life Care In New York?
Hospice Care:
Hospice is not a place, but a special way of caring for those facing a life-threatening illness with a limited prognosis.

The focus of hospice is the comfort and quality of life; the goal of hospice is to provide compassionate care for the patient and family, not to cure the life-limiting illness. Preventing people from dying alone, in isolation, or in fear remains a cornerstone of the hospice philosophy.

Hospice care is available for all age groups – including children, adults, and the elderly – during the final stages of life, and is available in a home setting, skilled nursing or assisted living facility, and in local hospitals.
Palliative Care:
Jansen Hospice and Palliative Care is dedicated to caring for the whole person: mind, body, and spirit.

Jansen works with a palliative care team that works to support symptom management for all patients.
Each person reacts differently to grief, and it can be a very isolating experience. Jansen Hospice and Palliative Care is here to help you.

We have clinical social workers, specially trained counselors, and volunteers who have experience dealing with all areas of bereavement. We offer individual counseling services as well as bereavement support groups.

Jansen Hospice and Palliative Care understand that everyone grieves differently. That is why we offer our families a variety of bereavement services for up to a period of 13 months following the death of their loved one.
At Jansen, we have decades of experience with a variety of end-of-life care services and are ready to help you find the right plan for your loved one as you navigate this last phase of life.
To learn more about the

 end-of-life care 

options available to you at Jansen Hospice and Palliative Care, call 914-787-6158