Making the move to hospice is not an easy decision. All of the choices can be overwhelming and sometimes leave you with more questions than answers. At Jansen Hospice, we are here to help you make the right decisions and answer any questions you have, starting with: what is long-term hospice care?
Long-term hospice care is end-of-life care for those who might need care longer than others.
"Hospice is a special way of caring that emphasizes comfort and dignity for people coping with terminal illness. The hospice philosophy accepts death as the final stage of life; it affirms life, but does not try to hasten or postpone death, nor cure an underlying disease. The focus of hospice is to support the highest quality of life for whatever time remains at a patient's "home", whether it is a private residence, skilled nursing facility or assisted living facility."
Why would I need long-term hospice care?
Long-term hospice is for people with a life-limiting illness who might need longer support. Some reasons for long-term care could be:
You don't have the support necessary at home.
Your illness is taking over your life, and you need constant medical care.
You have a disease such as dementia, Parkinson's disease, heart disease, and other conditions that progress slowly and may need full-time care for many years (memory care is a common type of long-term hospice).
At Jansen Hospice, we provide many different services that support you medically, emotionally, and spiritually.
Some of these services include: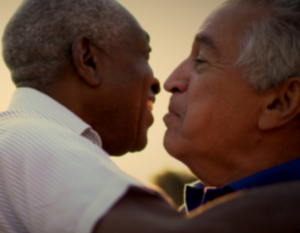 24-hour on-call services and assistance
Therapies – physical, occupational, and speech therapies
Nutritional counseling
Specially trained volunteers who provide companionship and assistance with daily living, friendly support, and respite care for caregivers
Bereavement counseling, including individual and group support
Medications for symptom management and pain control
Short-term inpatient and respite care for up to five days at contracted facilities
Complementary care
Medical supplies and equipment
And much more
You can find all the services Jansen Hospice provides on our Hospice Care page.
What are the other options for hospice care?
There are four types of hospice care options for patients.
Routine Hospice Care: If you are someone who does not want the end of your life to be outside your home, this is the care you want. Routine Hospice Care is care provided to you by highly skilled nurses and volunteers within your home.
General Inpatient Care: This type of care is provided to you within the hospital. Maybe you are in too much pain, and moving is not an option. We come to the hospital and make sure you are comfortable where you are.
Continuous Care: When you are in a situation where you need constant monitoring, we provide a specialist to stay monitor the patient for 8 to 24 hours. This must be approved by a Hospice Patient Care Coordinator and Medical Director, but if it is, we will be by your side the whole time.
Respite Care: This type of care is when your primary caregiver needs a break. You will be transported to a hospice care center for up to 5 days, where our skilled staff will take care of you and give your caregiver a much-needed break.
Who pays for hospice care?
Hospice care is covered through Medicare, Medicaid, and other private insurance plans. At Jansen Hospice, providing hospice care is our number one priority; if you are concerned about cost, reach out today, and we will find a way to support you.
Still wondering what is long-term hospice care? Call us at 914-787-6158, and we will walk you through your options.