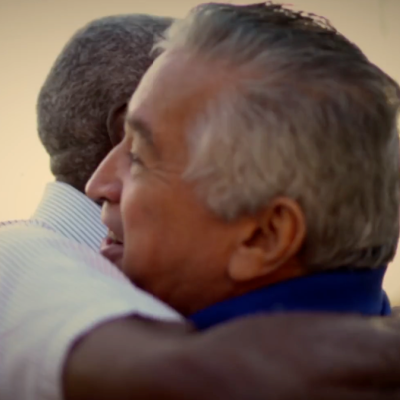 A Guide to Home Hospice Care in Westchester, NY
Jansen Hospice has served the Westchester and Northern Bronx communities since 1984 and has ties with New York-Presbyterian/Lawrence Hospital to be able to provide patients with the best care. Through our affiliation, we have access to high-quality resources for end-of-life care.
We are able to offer the most advanced treatments and medications available to keep patients as physically comfortable as possible throughout this process. Our home hospice care works to provide our patients with peace and dignity while they battle their terminal illnesses.
At Jansen, we believe life should not be defined by one's terminal illness and make it our goal to ensure that each patient lives their life to the fullest. To make this possible for everyone, Jansen uses a unique interdisciplinary approach to hospice care that allows patients to have a customized program that meets all of their unique medical, physical, emotional, spiritual, and cultural needs.
At Jansen Hospice, we are proud to offer the best quality home hospice care service to our patients. In addition to this care, we also provide countless additional services to ensure that all of our patient's needs are met. These include:
24-hour on-call services and assistance
A medical director who is responsible for overall medical care and planning, including symptom control and pain management
Skilled nursing care and visits from a registered nurse who takes care of arrangements for medications, supplies, equipment, and additional services as needed
Certified home health aides who provide care and assistance with personal needs
Certified social workers who assist with resource and care planning, in addition to providing emotional support
Spiritual counseling for all faith communities
Bereavement counseling, including individual and group support
Specially trained volunteers who provide companionship and assistance with daily living, friendly support, and respite care for caregivers
Medications for symptom management and pain control
Medical supplies and equipment, as needed
Therapies – physical, occupational and speech therapies, as needed for symptom management
Short-term inpatient and respite care for up to five days at contracted facilities
Nutritional counseling for our patients
Complementary care
These services are offered in a patient's own home, in a skilled nursing or assisted living facility, or in a local New-York Presbyterian contracted hospital.
Jansen serves people living in Westchester County or The Bronx that are faced with an advanced, life-limiting illness with a limited prognosis.
Hospice is for patients that have a life-limiting illness and a diagnosis of six months or less to live. In addition to cancer patients, Jansen Hospice provides its services to patients with any terminal illness like heart failure, COPD, kidney disease, strokes, Alzheimer, Parkinson's disease, and more.