Grief can affect everyone in different ways. When losing a family member or a loved one, our mental health can deteriorate. The overwhelming feelings can be endless during the grieving process.
Jansen Hospice and Palliative Care is here to help you while you navigate this isolating time.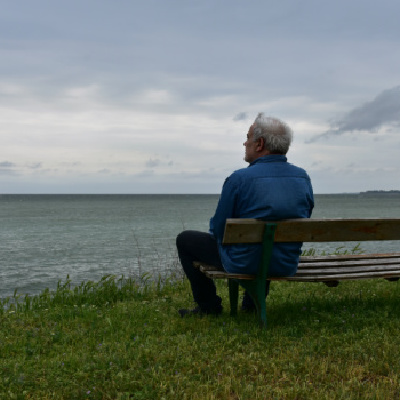 Jansen Hospice and Palliative Care offer our families a variety of bereavement services for up to a period of 13 months following the death of their loved ones.
We understand the grieving period can be long-lasting and a difficult process to go through.
Bereavement services may vary from person to person, that's why Jansen Hospice and Palliative Care offers a wide range of options to help guide you through this hard time.
You don't have to grieve on your own, we're here to help. Our highly trained staff are ready to help you find a healing process that works for you and ensure you feel supported during this difficult time.
Our hospice, palliative care, and bereavement services are made to fit each individual's needs.
Jansen has provided compassionate care and unparalleled services to patients who wish to live in the comfortable surroundings of their own home, among family and friends, with peace and dignity for over 30 years. If you or someone you know could benefit from our services give us a call today.
What Types of Bereavement Services in Bronxville Are There?
Jansen Hospice and Palliative Care is here to help you and your loved ones.
We have clinical social workers, specially trained counselors, and volunteers who have experience dealing with all areas of bereavement.
We have services that are accessible to the Bronxville area such as:
Individual counseling sessions
Support groups
Phone calls
Condolence cards
Mailings after the first, third, sixth, ninth, and twelfth month
Closing letter after the twelfth month
Anniversary cards
Jansen's personalized approach to hospice care imparts peace of mind during a very difficult and vulnerable time. Helping family members is an essential part of our mission, and our exceptional staff and professionally trained volunteers are available when needed most.
Jansen Memorial Hospice opened its doors on January 3, 1984, bringing the gift of dignity and hope to families in Westchester and Bronx counties. For over 35 years, the care provided by our nurses, social workers, doctors, aides, therapists, and volunteers has truly been immeasurable.
Who Is Eligible For Bereavement Services In Bronxville
Jansen serves people living in Westchester County or The Bronx who are faced with an advanced illness with a limited prognosis such as cancer, AIDS, neurological diseases, cardiac diseases, and pulmonary diseases.
If you are not sure if you or your loved one is eligible, please call us – we can help you.
Finding The Right Bereavement Services in Bronxville
Contact Jansen Hospice and Palliative Care today to receive information about Hospice Care, Palliative Care, and Bereavement services in Bronxville at (914) 787-6158