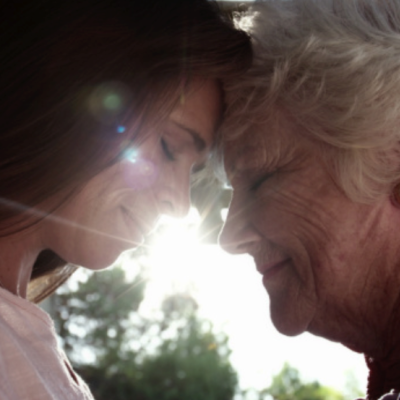 What is Hospice Care in Bronxville, NY?
At Jansen, we pride ourselves on offering a range of services to fit your loved one's stage in life. Whether that be hospice or palliative care, we're here for you and your family through the process.
Hospice is care (not cure) for those facing a life-limiting illness. Providers can offer medical care, pain management, and emotional and spiritual support either in the patient's home or in a hospice center like Jansen.
Hospice care focuses on providing a life well lived when a patient is experiencing a life-limiting illness. Hospice affirms life but does not try to postpone the end of it when that time comes. This process usually begins when the diagnosed disease is deemed incurable.
There are four levels of hospice care, and knowing these are critical when deciding which is best for you or your loved one based on the conditions at hand.
Hospice Care at Home – This is the first level of hospice care and happens once the patient has accepted care. Here they will receive routine care to help increase their comfort and quality of life. This can include pain management, symptom management, emotional counseling, spiritual counseling, assistance with daily tasks, and overall health services. This is usually intermittent care.
Continuous Care – Also called crisis care, this can be necessary when patients are needing more intensive management with their symptoms. This is round-the-clock nursing or extended periods of time with a nurse present and ready for a medical crisis.
Inpatient Care – This is implemented when the patient's symptoms can not be managed from the home. When/if symptoms can be managed and stabilized in the inpatient center, then the patient can return home.
Respite Care – These are occasional stays that can provide a break for families and loved ones that are taking care of the patient at home while simultaneously giving the patient the correct symptom management.
Why you should choose Jansen for your hospice care needs:
"Jansen made an unbearable experience somewhat bearable. My wife of 52 years went into hospice at home on August 4 and died on August 29 from metastatic breast cancer. The moment we agreed with the doctors to end chemo and move to hospice, Jansen took over. Social Worker Deb Hanley organized everything. Nurse Marcia Roberts was available at all times and made sure that we had all the necessary medicines and equipment before we knew that we needed them. The aides who came to our home every day were all both kind and competent. I had never heard of Jansen before the staff at Lawrence Hospital introduced us. I do not know how to say thank you any better than writing this 5-star review".
To learn more about how our hospice care providers can help your loved one in their final stage of life call 914-787-6158.