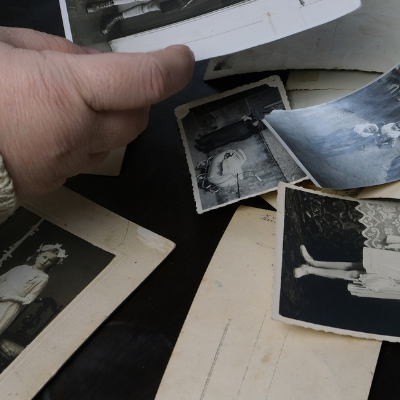 Why Choose Jansen Hospice In Westchester County?
The Jansen Hospice and Palliative Care team works closely with the patient's primary care physicians to meet the patient's medical, emotional, and spiritual needs. This is a difficult period of life and we're here to help.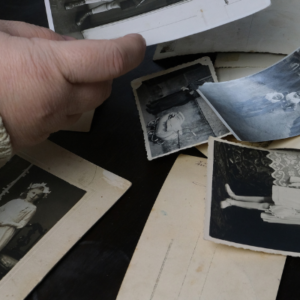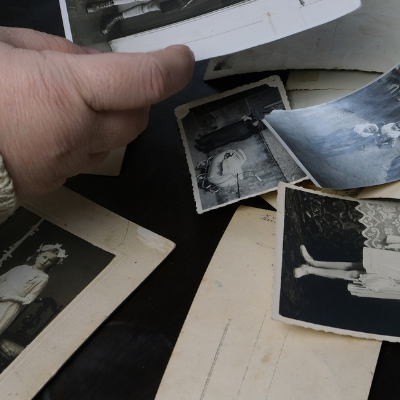 Jansen has been bringing the gift of dignity and hope to families in the Westchester area for over 35 years. The care provided by our nurses, social workers, doctors, aides, therapists, and volunteers has truly been immeasurable. Jansen Memorial Hospice opened its doors on January 3, 1984, and began with a unique vision of one woman, Elizabeth "Bissie" Jansen, who cared for her husband, Allan, throughout his illness with throat cancer until his untimely death at age 53.
Jansen Hospice and Palliative Care is recognized as one of the foremost hospice programs in Westchester County and is affiliated with New York-Presbyterian/Lawrence Hospital and the New York-Presbyterian healthcare system.
The Jansen Hospice and Palliative Care team takes a personalized approach to hospice care as it imparts peace of mind during an incredibly difficult and vulnerable time.
We find helping family members to be an essential part of our mission, as our exceptional staff and professionally trained volunteers are available when needed most.
Meeting the specific needs of each of our patients is the focus of the Jansen interdisciplinary hospice team. This includes doctors, nurses, social workers, home health aides, clergy, therapists, and volunteers – who work closely with the patient's own physician.
Jansen Hospice and Palliative Care is a not-for-profit, 501(c)(3) organization, licensed and certified as an Article 40 Hospice Provider in New York State, and is accredited by The Joint Commission.
What Does Jansen Hospice In Westchester County Offer?
Jansen offers a wide range of hospice and palliative care services for our patients, ensuring we work to meet the needs of our patients and even their loved ones. We offer general hospice services as well as several complimentary services. Some of our services include things such as:
24-hour on-call services and assistance. This is so we are always available for our patients and their families.
A medical director who is responsible for overall medical care and planning. This is with an emphasis on symptom control and pain management.
Specially trained volunteers who can provide companionship and assistance with daily living, friendly support, and respite care for caregivers.
Medications for symptom management and pain control.
Spiritual counseling for all faith communities
Therapies – physical, occupational and speech therapies, as needed for symptom management.
Short-term inpatient and respite care for up to five days at contracted facilities.
Nutritional counseling for our patients.
Complementary care for our patients.
Bereavement counseling, including individual and group support for a patient and or patient's family.
Medical supplies and equipment, as needed for a patient.
Certified social workers who assist with resource and care planning, in addition to providing emotional support for patients.
Skilled nursing care and visits from a registered nurse who formulates the hospice plan of care in communication with the patient's physician, including arrangement for medications, supplies, equipment, and additional services as needed.
Certified home health aides who can provide care and assistance with one's personal needs.
These services are offered in a patient's own home, in a skilled nursing or assisted living facility, or in a local New-York Presbyterian contracted hospital.
Jansen Hospice and Palliative Care also offer integrative therapy (complementary therapy), which can be used alongside standard medical care treatments. This is to promote relaxation, increase comfort level, and support a sense of well-being.
Some of these services can include:
Art Therapy
Acoustic/Music Relaxation
Acupuncture
Therapeutic Touch
Pet Therapy
Massage Therapy
Reflexology
Aromatherapy
Reiki
For example, we offer Art Therapy as it uses the creative process of art-making to improve and enhance the physical, mental, and emotional well-being of individuals of all ages.
Art Therapy is based on the belief that the creative process involved in artistic self-expression can help people to resolve conflicts/problems, develop interpersonal skills, manage behavior, reduce stress, increase self-esteem and self-awareness, and achieve insight.
If you are unsure of what hospice is, we are here to help you define hospice services and care. The main focus of hospice care is to support one's highest quality of life, for whatever time a patient may have left at their home. Home can include a private residence, a skilled nursing facility, or an assisted living facility.
Hospice is a unique way of caring for an individual that works to emphasize comfort and dignity for individuals coping with a life-limiting or terminal illness. The philosophy of hospice accepts death as the final stage of life, affirming one's life but not hastening or postponing it. It is also not a method to cure an underlying disease.
Hospice provides palliative care for patients to help manage their symptoms, working to reduce pain and or suffering, manage emotional needs, and provide comfort to enhance the quality of life.
Our home hospice cares not only supports patients who have a life-limiting illness, but it is also a care program that provides assistance to family members and caregivers in the Westchester County area.
We know that caring for a loved one in hospice can be an incredible honor and joy and can also be very challenging. To ease the burden, hospice offers support, education, respite care, and counseling to reduce stress and anxiety.
Hospice care is covered by Medicare, Medicaid, and most private insurance plans. We work to provide hospice care to our neighbors in the Westchester County, NY area.