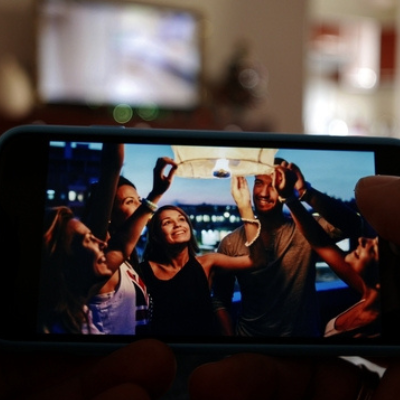 What You Should Know About Westchester Hospice
Are you considering hospice for yourself or a loved one? Jansen Hospice and Palliative Care is here to answer any and all questions you may have about home hospice in Westchester, NY.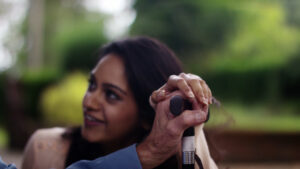 The following are just some of the services that Jansen offers to our patients as part of our hospice program:
Spiritual counseling for all faith communities
Bereavement counseling, including individual and group support
Specially trained volunteers who provide companionship and assistance with daily living, friendly support, and respite care for caregivers
Medications for symptom management and pain control
Medical supplies and equipment, as needed
Therapies – physical, occupational, and speech therapies as needed for symptom management
Short-term inpatient and respite care for up to five days at contracted facilities
Nutritional counseling for our patients
Complementary care
24-hour on-call services and assistance, so we are always available for our patients and their families
A medical director who is responsible for overall medical care and planning, with an emphasis on symptom control and pain management
Skilled nursing care and visits from a registered nurse who formulates the hospice plan of care in communication with the patient's physician, including arrangement for medications, supplies, equipment, and additional services as needed
Certified home health aides who provide care and assistance with personal needs
Certified social workers who assist with resource and care planning, in addition to providing emotional support
These services are offered: in your own Westchester home, skilled nursing or assisted living facility, or a local New-York Presbyterian contracted hospital.
Complementary or integrative therapy can be used with standard medical treatments of care to promote relaxation, increase comfort levels, and support one's sense of well-being.
Here are a few of our complementary care options:
Reflexology
Reiki
Therapeutic
Acoustic/Music Relaxation
Pet Therapy
Acupuncture
Aromatherapy
Art Therapy
Massage Therapy
Westchester Hospice Bereavement Services
At Jansen, we know that grief is a natural and healthy response to experiencing loss. Grief and the loss of a loved one are something that we all experience at some point in our lives.
Each person will react to grief differently, often creating a very isolating experience. That's why Jansen Hospice and Palliative Care is here to help you.
We have clinical social workers, specially trained counselors, and volunteers who have experience dealing with all areas of bereavement. We offer individual counseling services as well as bereavement support groups.
Jansen Hospice and Palliative Care understands that everyone grieves differently. That is why we offer our families a variety of bereavement services for up to a period of 13 months following the death of their loved ones.
Since 1984, Jansen has served Westchester and Northern Bronx area, in addition to being affiliated with New York-Presbyterian/Lawrence Hospital, ensuring patients are as healthy as possible so they can enjoy life every day.
Jansen's hospice staff recognizes and respects that we are guests in the lives of our patients and their families at a very vulnerable time. We work with you to ensure plans are carried out on your own terms, and we enable patients and their families to take back some control in the face of a terminal illness. We are here to help our patients and their loved one's physical, emotional, and spiritual health.
We adopt the hospice philosophy of promoting one's peace and dignity, making sure not to hasten or postpone one's death.
What Makes Jansen Hospice Different?
Unlike many Westchester hospice programs, Jansen Hospice has a committed Board of Directors with an unwavering commitment to Jansen's goals.
The Board consistently raises capital for unique programs that help Jansen Hospice's patients and their families.
Their ongoing efforts have enhanced home health aide services for those who demonstrate a need, instituted 11th-hour home health aid support in the last few days of life, extended bereavement services for family members and caregivers, and created our complementary care program.
In addition, the Board actively supports our hospice workers by providing certifications and enrolling in learning courses that help expand and enhance our commitment to providing excellent end-of-life care and quality of life.
Call 914-787-6158 to learn more about our Westchester Hospice care.