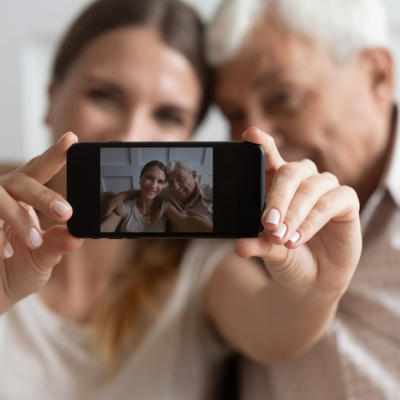 Searching For Home Hospice Care in Westchester
Home hospice care can be easy to find with Jansen Hospice and Palliative Care in Westchester, NY. Hospice care is a specific way to care, with comfort and dignity, for individuals coping with a terminal illness.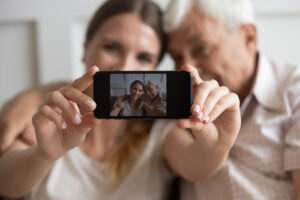 Hospice care aims to support the highest quality of life for whatever remaining time frame at a patient's "home" may be. Whether it happens to be a private residence, skilled nursing facilitating, or assisted living facility, Jansen Hospice and Palliative Care aims to provide palliative and hospice care for individuals to manage their symptoms, reduce their suffering and pain, and help manage emotional needs and or providing comfort to enhance their quality of life.
Hospice care supports patients who may have a life-limited illness, but it also provides assistance to family members and or caregivers. Caring for a loved one in hospice can be an honor and joy, but also extremely taxing. To hopefully ease the burden, our hospice can offer support, education, respite care, and or counseling to reduce the stress and anxiety.
Why Jansen Hospice and Palliative Care for Home Hospice in Westchester
Home hospice care in Westchester can be easily accessible with the help of Jansen Hospice and Palliative Care. Here you will find understanding, caring, and professional experts here to help you and your loved ones.
Jansen has a personalized approach to hospice care. We aim to impart peace of mind with our hospice care. We know this is a particularly difficult and exceptionally vulnerable time. We find helping family members is an essential part of our mission, and our exceptional staff and professionally trained volunteers are available when one needs it most.
We aim to meet the unique needs of each of our patients. This is the focus of Jansen's interdisciplinarity hospice team. This includes the doctor, nurse, social worker, home health aide, clergy, therapist, and volunteers, who work closely with the patient's own physician.
Jansen Hospice and Palliative care is a not-for-profit, 501(c)(3) organization, licensed and certified as an Article 40 Hospice Provider in New York State, and is accredited by The Joint Commission. Jansen Hospice & Palliative Care serves people living in Westchester County or The Bronx who are faced with an advanced illness with a limited prognosis such as cancer, AIDS, neurological diseases, cardiac diseases, and pulmonary diseases.
If you are not sure if you or your loved one is eligible for home hospice care, please call us – we can help you.
Jansen Hospice & Palliative Care offers a variety of professional care services. These may include services such as:
On-call 24-hour services and assistance. This is so we are always available for our patients and their families at any time
A medical director who is responsible for overall medical care and planning. There is an emphasis on symptom control and pain management.
Skilled nursing care and visits from a registered nurse. They may formulate the hospice care plan, in communication with the patient's physician. This is including arrangements for medications, supplies, equipment, and additional services as needed.
Certified home health aides who can provide care and assistance with personal needs.
Certified social workers who can assist with resource and care planning, in addition to providing emotional support.
Medications for symptom management and pain control for patients.
Providing medical supplies and equipment, as needed.
Providing therapies such as physical, occupational, and speech therapies, as needed, for symptom management.
Providing short-term inpatient and respite care for up to five days at contracted facilities.
Offering nutritional counseling for our patients.
Complementary care
Offering spiritual counseling for all faith communities.
Offering bereavement counseling/services including individual and group support systems.
Specially trained volunteers who can provide companionship and assistance with daily living, friendly support, and respite care for caregivers.
We also have complementary therapy, known as integrative therapy, which may be used along with standard medical treatments of care to promote relaxation, increase comfort level, and support a sense of well-being.
If you or a loved one is facing challenges of a life-threatening illness with a limited prognosis, you can call Jansen Hospice and Palliative Care. Each Jansen patient and their family becomes the focus of their hospice team. They will work with you to meet the patient's unique needs by curating an individualized and comprehensive plan of care.
To learn more about how our at-home hospice care providers in Westchester can help your loved one in their final stage of life call 914-787-6158.