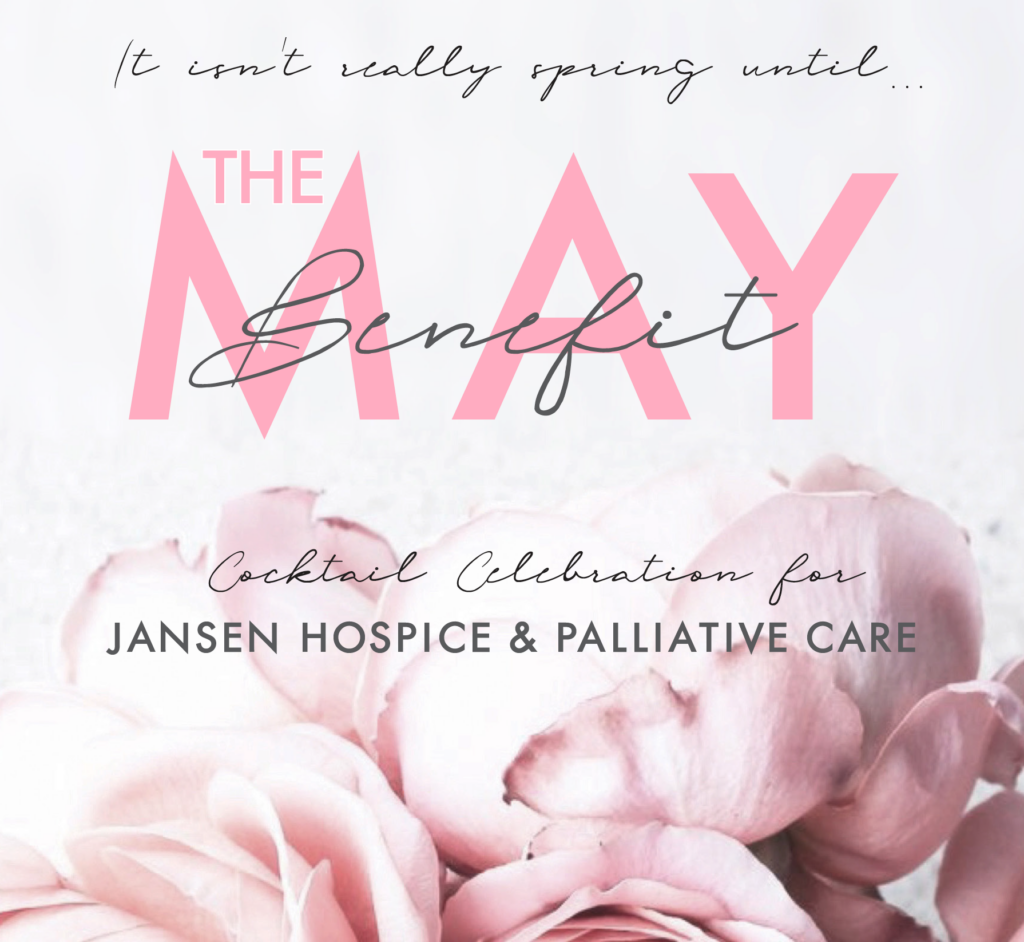 The 2022 May Benefit
Jansen Hospice & Palliative Care cordially invites you to attend our annual cocktail celebration.
---
Date:
Saturday, May 14, 2022
Time:
6-8pm
Location:
At the home of Kelly & Collin Donohue
46 Prescott Avenue
For more information, please call 914-787-6158 and ask for Sue McGeorge. We estimate the value of goods and services to be $75 per ticket.
---
Jansen is a leader in hospice care, offering compassion and comfort to hundreds of families and patients each year throughout Westchester.
For each of us it's an honor to be a meaningful part of our patients' lives at a very difficult time.
Thank you from the bottom of our hearts.